Mountain tea (Sideritis scardica)
- Weight: 35g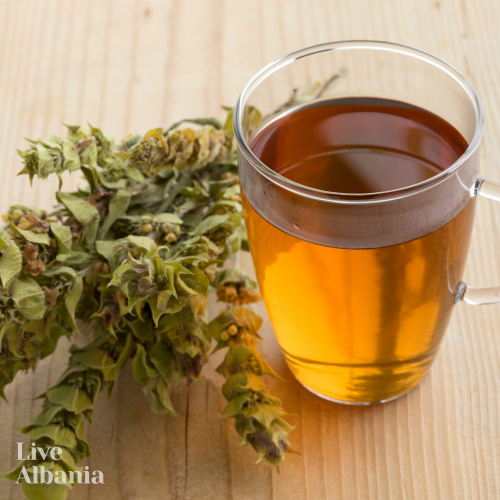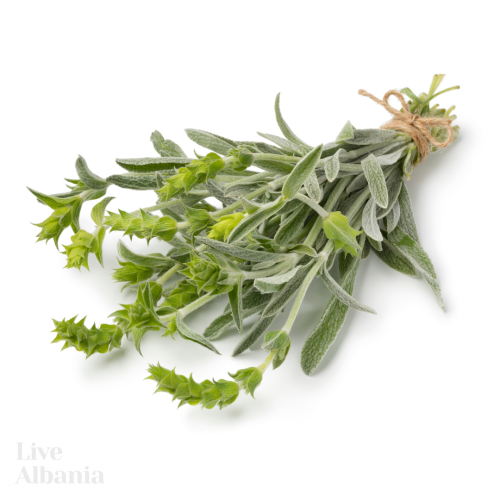 This is an exceptionally high-quality pure natural tea from the mountainous regions of Albania. It has an antimicrobial and anti-inflammatory effect. So it's great for immune support. Many people like to use it to cleanse the body and to calm down. More
Product code: P00001-1 Shipping and Payment
This is an exceptionally high-quality pure natural tea from the mountainous regions of Albania. Even though it has different names - mountain tea, ironwort or and shepherd's tea, it will always supply your body with the same dose of beneficial substances. For example:
Potassium
Magnesium
Zinc
Iron
Selenium
And many others
Because we source our tea from the Albanian company Merja bioprodukte, you can be sure that it has been carefully selected and picked by hand. With respect to the mountain nature, where this herb has been growing since time immemorial.
Thanks to the high content of trace elements and minerals, this tea mixture helps to regulate the activity of the heart, reduce the level of cholesterol in the blood, maintain proper blood pressure and improve blood circulation in the body and brain.

It also has an antimicrobial and anti-inflammatory effect. So it's great for immune support. Many people like to use it to cleanse the body and to calm down.
Lovers of herbal teas will appreciate its pleasant, slightly rooty taste.
Tea preparation:
It is ideal to boil the tea for 2 minutes in already boiling water, in a ratio of 3g of herbs to 250ml of water. We recommend drinking 3 cups a day.

The optimal length of the bark is a maximum of 45 days in a row. This will, for example, keep your cholesterol level at the recommended level long after you finish the crust.

Store the tea in a dry environment and protect it from the sun.