Bees & Trees Essential set of natural cosmetics
- Choose cream: Bees & Trees RICH Natural moisturizing cream, Choose facial tonic: Bees & Trees Organic Witch Hazel facial tonic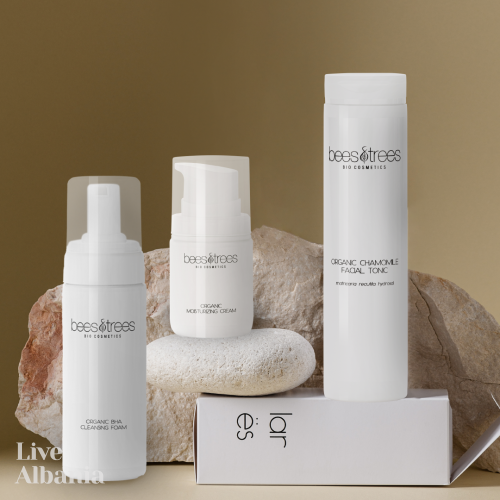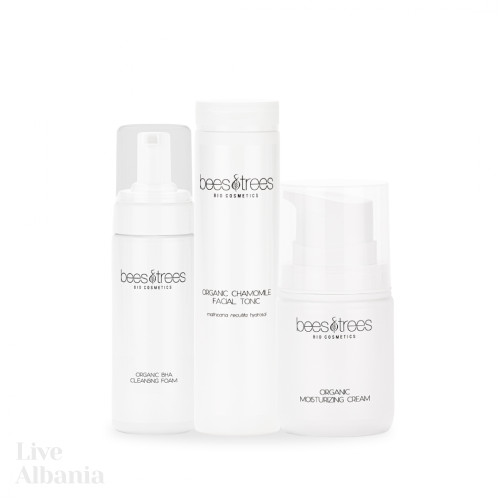 Must have from the Bees & Trees range of natural and organic cosmetics. More
Product code: B0002-6 Shipping and Payment
Selection of basic products for daily skin care. A must have from the Bees & Trees range of natural and organic cosmetics.
Our tip:
Do you know the double cleansing method? It is especially suitable in the evening and will rid your skin of all kinds of impurities. First clean your neck and face with Bees & Trees Natural make-up removing gel (gel to milk method) and then use a water-based cleansing cosmetic, i.e. a cleansing foam. In this way, you will achieve cleanliness to a greater depth and the ability to absorb subsequent care.
---
Suitable for all skin types, including sensitive.
The basis of your daily care routine.
Gentle and at the same time very effective natural and BIO cosmetics.
---
This set includes: