Bees & Trees Double cleansing set of natural cosmetics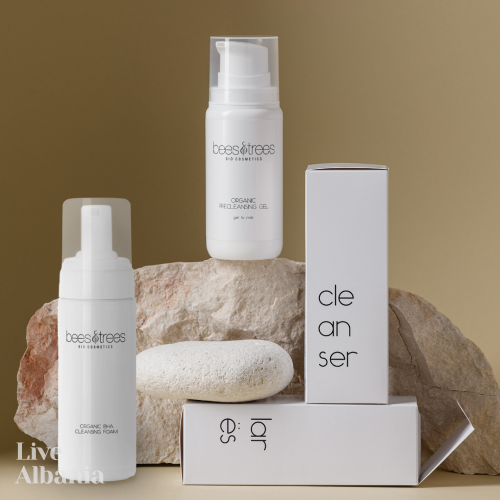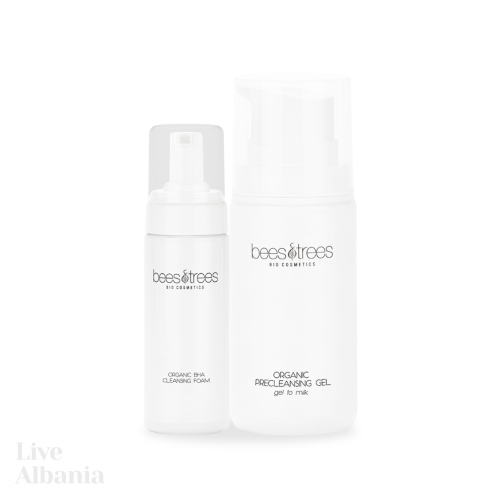 The double cleansing method ensures a more effective cleaning of the skin. More
Package: 50 ml Product code: B0004 Shipping and Payment
The double cleansing method ensures a more effective cleaning of the skin. It is especially suitable in the evening and will rid your skin of all kinds of impurities.
How to do it?

1st step:
Apply a small amount of the gel to a dry face and neck and gently massage until it softens, allowing easy removal of make-up traces. Then, with moistened hands, create a fine foam from it, massage it into the skin and then remove it with warm water or a washcloth. This step removes make-up, SPF and other fat-soluble impurities from the skin.
2nd step:
Apply 2-3 doses of the foam to your hands and massage it into wet or dry skin. Gently massage in a circular motion to remove impurities, then rinse and dry your face without rubbing. In this step, you remove the remaining water-soluble impurities.
---
Does not clog pores or cause acne
Does not leave a greasy feeling
It does not dry out the skin thanks to the gentle care of the cleansing foam
Suitable for all skin types
No need to use makeup remover pads
---
This set includes: