The inspiring story of Rona Nushi - the founder of the Bees & Trees Bio Cosmetics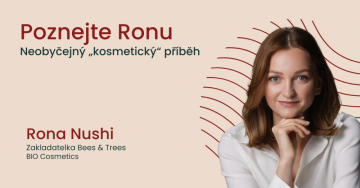 We are very happy to work with Rona Nushi, because she fits exactly into our vision. She is a young, emancipated entrepreneur who decided to stay in Albania and build her brand and company there. It is Rona that stands behind top natural and BIO cosmetics, which with our help can succeed across the European Union.
At the same time, the origin of our cooperation was quite atypical for Albania. We arranged a first meeting and basically agreed on a partnership at the very first meeting. No coffee, no raki, and yet we immediately "baked" the collaboration. Just a new generation of entrepreneurs in Albania. ;-).
We are really very happy that we have found mutual trust and today we can offer Rona's products in the Czech Republic and throughout the European Union. Bees & Trees' environmentally friendly and effective products deserve to help even more people than before.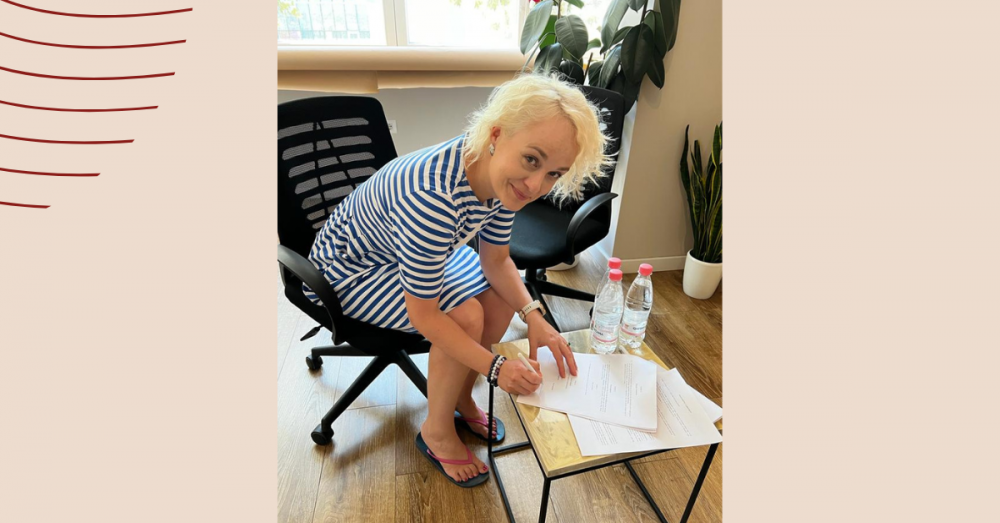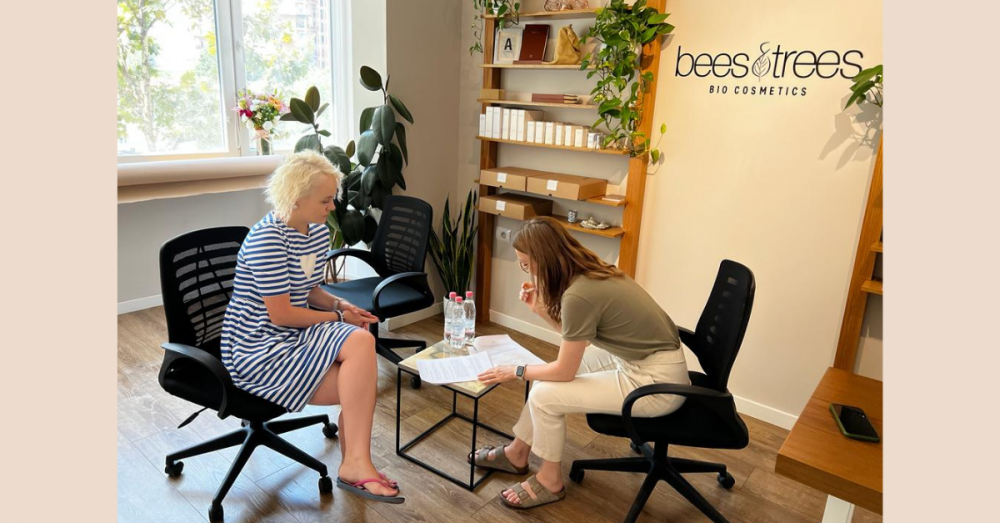 From a school laboratory to own brand of natural cosmetics
Rona is a pharmacist by training and is behind the creation of the Bees & Trees brand. At the same time, it was a complete coincidence. She had been an avid mountaineer since high school and needed to find a quality sunscreen that was gentle on her skin.
But it was quite a problem in Albania.
Classic products full of chemistry were not good for her and she simply did not want to accept that her skin would suffer. She decided to take matters into her own hands and create her own sunscreen in the laboratory of the university where she was studying at the time. She had enough patience and talent to figure out how to do it. She had a passion for nature, art and science from an early age.
And it worked!
She made a sunscreen that was so good that more and more people were interested in it, first friends and then friends of her friends. And it didn't end. Such was the hunger for effective and nature-friendly cosmetics in Albania a few years ago.
After the sunscreen, Rona tried to make a natural moisturizer. And it was then that she fully realized that she could make a living from it. She set up pages on Facebook and Instagram, where she began to share her passion for quality cosmetics and experimented with its composition and new products until she graduated.
In 2016, she came up with a whole range of products and registered Bees & Trees as an official brand.
And at the same time, her goal was not only for people to look good and not harm their health in the process. It was important to Rona that her products really made people feel good. She wanted her customers to love theirselves organically. She just wanted to help them discover it.
Her brand grew gradually and each new product was like a small work of art for her. From individual ingredients and their combinations, through design and packaging to marketing and advertising. She did everything with love for nature and people.
And in 2017, Rona even opened her own store right in Tirana – the capital of Albania.
So the Bees & Trees brand was created spontaneously, in search of a gentle sunscreen. After all, there is nothing to be surprised about. Passion often leads to great things, and Rona found much more than just natural sunscreen in her "tanning" experiment.
Bees & Trees is much more than "just" natural cosmetics
Classic economic lessons say that the purpose of business is to make a profit. That's certainly true, but according to Rona, it definitely shouldn't be just about the money. You must really care about your customers and their wishes. Only then can you create truly high-quality products.
Across all Bees & Trees products, Rona's idea of loving yourself and your surroundings is evident. In short, compliance.
This idea is materialized, for example, by the quality and origin of the ingredients in its cosmetics – all plant ingredients are organically grown and carefully tested. The goal is to produce clean and ecological cosmetics, use recycled packaging and burden nature as little as possible.
The philosophy of her brand could therefore be summed up in two points:
To love yourself.
To love our planet.
But how did the name Bees & Trees actually come about? This is what Rona herself revealed to us:
"It underlines our philosophy about natural cosmetics and the harmony of nature. Bees work diligently (like us :-) ) and trees help shape the very nature from which we draw our ingredients sustainably.
Whenever I find myself in the Albanian nature, I completely feel the pure energy and nature. And that's exactly what I want to convey in my cosmetics. Helping people to love themselves and the nature around them more. So our goal is to express love for nature and at the same time for ourselves."
Designed in Albania, carefully manufactured in Italy
As the brand gradually grew, Rona had to think about who would handle the increased production without sacrificing quality. Fortunately, she managed to find the perfect place in Italy. It is a certified laboratory with a 40-year history, which has been producing medicines and today also cosmetics for a long time.
In addition, all products are manufactured in accordance with all EU cosmetics regulations and can be officially sold here. EU certifications prove the maximum quality of cosmetics and compliance with all strict regulations.
Currently, the Bees & Trees brand has ten products registered in the European Union and is currently launching three more on the market.

And in LiveAlbania, we are proud to have received the trust to patronize Bees & Trees natural and BIO cosmetics in the Czech Republic and other EU countries.

So take your pick. :-)
Alexandra