How to travel by car in Albania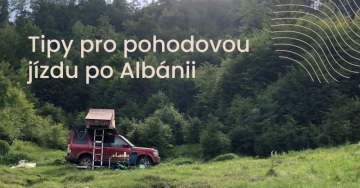 A car is essentially the only means of transport for traveling around Albania. The second option is to use local minibuses, but if you are in Albania for the first time, I don't recommend it. Without knowing Albanian, it will be very difficult for you. There are no official timetables and the vast majority of drivers do not speak English.
There is no passenger train service in Albania and no official bus lines either.
You can get around Tirana and the surrounding area by taxi, but in the rest of the country you need a car, either your own or a rented one.
You can easily rent a car in Tirana, directly at the airport or in the center. You can also fly to Corfu and rent a car there, or take a ferry boat to Saranda, where car rental is also possible. You can also find more information in our article "how to get to Albania".
Road quality in Albania
If you decide to travel around Albania by car, it is a good idea to plan your trip well. Although the infrastructure is improving and the main routes are in relatively good condition, traveling in Albania is still more difficult than in the EU.
This is due to the mountainous terrain, which makes it difficult to build high-quality wide roads. Because of this, even the new roads do not allow fast travel and there are no bypasses between villages and towns. Expect the average travel speed to be around 50km/h here.
Recently, asphalt has also been laid in the mountains, so you can get to interesting places even by car. However, it is always better to find out in advance from the locals if your chosen location can be visited with your car.
Basic vocabulary:
Rruga - road
Mire - good
Keq - bad
Makine - car
It is ideal to travel in Albania with at least an SUV type car, ideally with 4x4 all-wheel drive (but you don't have to if you are only traveling along the coast or on first-class roads). However, if you want to get to know the real Albania and go to the mountain villages, an SUV will definitely come in handy there.

Although Albanians drive to the mountains in ordinary Mercedes, which can handle a lot in their hands, our people are usually not willing to watch as their darling gradually loses its plastic chassis cover, front spoiler, etc.
If you want to see high up in the mountains, you can't do without a real offroad, because you can't get to some places otherwise. Off-road tires of at least the all-terrain type are a must, not only for better traction in the mud, but above all for protection against punctures. Albanian roads are generally very rocky and a flat tire is a common problem here. That's why it pays to have a full reserve with you = the same as the other 4 bikes.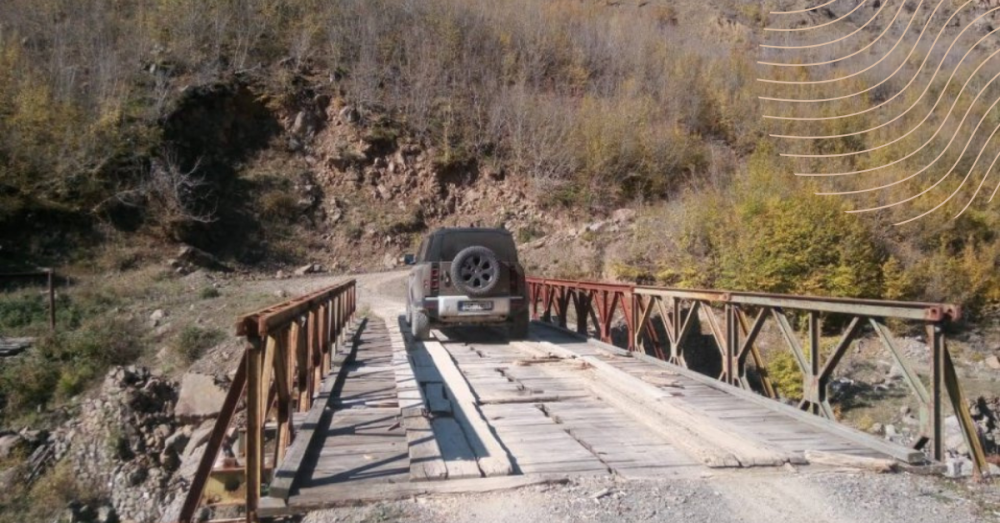 Car repair shops in Albania - what to do if something goes wrong
A lot depends on the type/age of the car. You won't find branded services in the mountainous areas, they are only in Tirana and not yet for all brands.
But if you have an older car, skilled mechanics will often help you even in the mountains. In every town you will find a car repair shop and a tire repair shop. And as always and everywhere in Albania, they will also want to help you as much as possible in these car repair shops.
Unfortunately, the newer the car you have, the harder it is. New cars are full of electronics, engines are becoming more and more complex, and at the same time, few people want to risk losing the warranty. Surprisingly, this also applies to tire defects. If your low-profile tires get destroyed, you will have a hard time getting replacements in Albania.
Albanian road traffic rules
Albania has relatively low speed limits. In general, the speed limit is 110 km/h on the highway (of which there is a minimum), 90 km/h outside the highway, and 40 km/h in the city. But usually these limits are further tightened by local traffic signs.
In the mountains you will normally see a limit of 60 km/h, but also 40 km/h. Likewise in cities.
Albanian drivers are then divided into two groups - one observes the limits and the other, on the contrary, exceeds them (sometimes multiple times). Thanks to this, a number of crisis situations arise on the roads, and driving in Albania is not entirely easy.
In the cities, "nothing pays". By default, drivers use every available space and turn two-lane roads into four-lane roads. Priority goes to whoever is bigger/faster, etc. The easiest thing to do is to tell yourself "I'm on vacation and I'm not in a hurry" and act accordingly. Better to prioritize than ruin your vacation by dealing with an accident.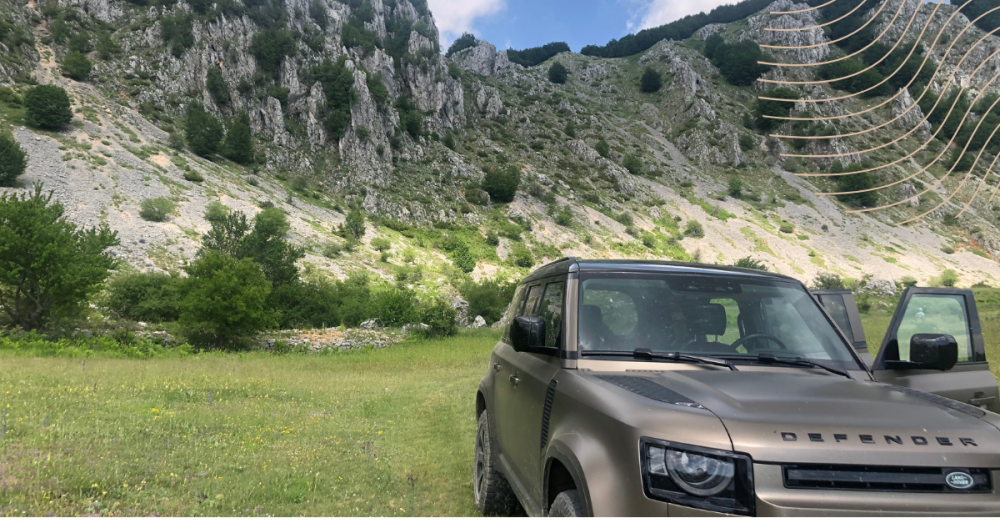 Traffic Police
You will see the traffic police very often in Albania, in most cases they are patrolling and lately they are also measuring speed more and more often. Previously, it was customary for the police to tolerate minor offenses by tourists, according to locals, it was essentially a government order. The Albanian government has reportedly previously issued an order to the police to treat tourists above standard.
It worked for many years and it still works today in the mountains. On the way to the sea, however, you can no longer rely on the tolerance of violations, and the police routinely fine tourists for speeding.
However, the fines are relatively low, speeding up to 20 km/h is 2,000 lek, minor offenses can be around 1,000 lek (1 lek = approx. 20 pennies).
However, watch out for serious offenses - high speed, dangerous driving. If you commit a serious offense, the police will not spare you. I definitely don't recommend being familiar with police officers either.

Albanian police officers are generally very pleasant and in this respect they differ significantly from the rest of the Balkans. Serbian policemen in particular can be really nasty. But about that in another article.
Take advantage of the fact that we know Albania like the back of our hand!
We will be happy to help you plan the whole trip. How to travel to Albania, what to take with you, where to rent a car and what trips to go on. Don't waste time googling or lying in maps, we have already discovered the most interesting places for you!

You can find everything in our tour packages.